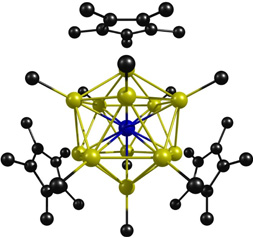 Zinc Supplements for Schizophrenia
Why YOU Need SBX & Zinc
Because a zinc deficiency has been found in those suffering from schizophrenia.
The World Health Organization: says it is estimated that zinc deficiency affects about one-third of the world's population. Although severe zinc deficiency is rare, mild-to-moderate zinc deficiency is quite common throughout the world.
The Pfeiffer study: Between 1966 to 1971 doctor Pfeiffer and other researchers analyzed body tissues and fluids. They analyzed the blood serum and hair of 15,000 out-patients with schizophrenia for trace and toxic elements. They observed lasting clinical benefit dispensing zinc/manganese using 'ziman drops' (i.e. zinc/manganese combination) in many patients who had high hair serum copper levels and low serum zinc levels. They opined that the use of zinc (and manganese) to reduce the copper burden of the body and restoration of zinc in the hippocampus portion of the brain allows for a reduction in the need for tranquillizers in treating schizophrenic patients.
Because more than 50% of people diagnosed with schizophrenia have 'pyroluria.'
Fifty per cent of patients with schizophrenia have what is called 'pyroluria' (or malvaria from the term mauve factor). This means that their body produces an abnormal amount of chemicals called 'pyrroles' in their urine resulting from improper haemoglobin synthesis. A person suffering from schizophrenia who has a high level of pyrroles in their urine needs more zinc (and B6) than the average person. Pfeiffer suggested that pyroluria is a form of schizophrenic porphyria, like acute intermittent porphyria where both pyrroles and porphyrins are excreted in the urine to an excessive degree.
What is Zinc?
Zinc is also known as spelter and is a metallic chemical element. Zinc is an essential mineral with concentrated levels found in beef, lamb and liver but with some levels found in beans, nuts, almonds, whole grains, pumpkin seeds, blackcurrant and sunflower seeds. Zinc is the most common trace mineral in the body. Zinc is found in every one of our cells, and is needed for about 100 enzyme reactions. It's vital for a healthy mind.